As odd as it seems and and strange as it feels, the weather co-operated for a second day in a row to get out and storm chase locally.
The storms where just to the north of home on the north end Benton County and around Little Falls, MN.
It was a little off on the social media post as the GPS said I was in Benton County but the storm itself was over Little Falls, so I will call it Little Falls with some big lightning.
Every year I need to get back into the groove of shooting for the type of weather I'm chasing and I'm in the middle of the summer but its only the second active day of chasing for 2020 for me. There have been some days in early May but those don't count as I never even took out a camera.
So after a few days of chasing and active photo and video work with multiple cameras, I'm getting back into the groove now. I'm am not a fan of the 4K Rolling Shutter and lightning as it was a major headache today. Looking into some options and ideas to avoid it without having to give up 4K but that might not be cheap ether.
I was able to get a couple decent lightning photos with my signature road to nowhere or as others call it, me standing in the middle of a desolate road trying to photograph lightning or something… Below is the best one from the day.
Here are the stats, ISO 200, 35MM, F22 for three seconds.
The image is not cropped and other then cleaning up a couple of dust bunnies on the sensor for the image, this is raw.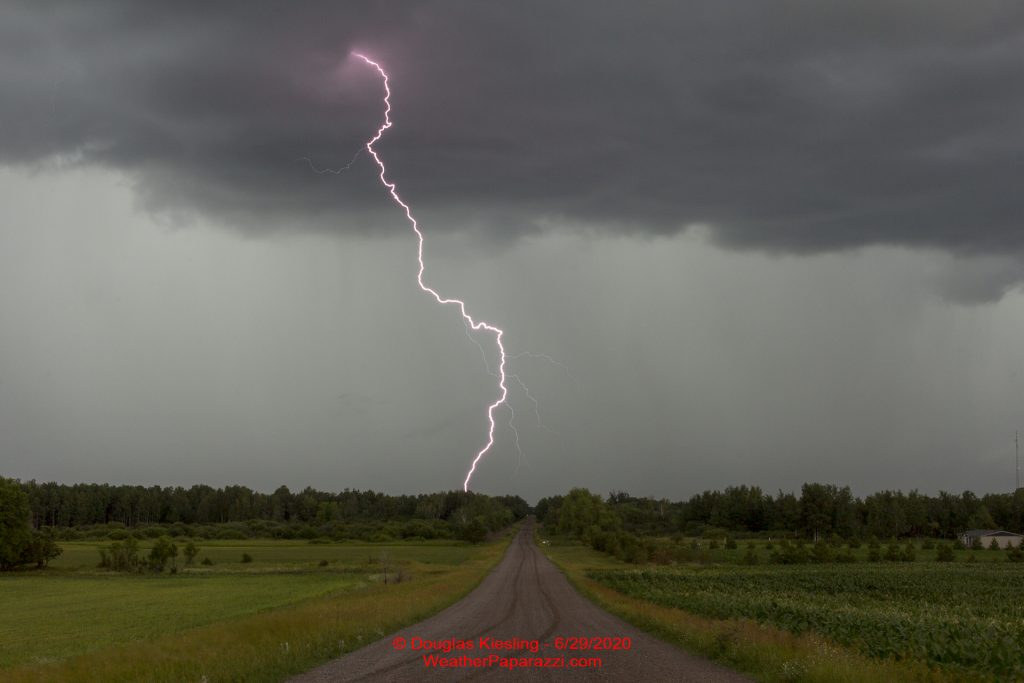 Now onto the video. The first part is the crazy lightning and the second half is the flooding around Little Falls, MN. I did put in one 240FPS slow motion lightning clip as the second clip that was from the same bolt of the first clip but on the slow motion camera. Just watch the video, you will figure out what I'm saying. It is 3:30 AM and I have to be up in three hours for Laura to go to pre school so if I continue to type, its going to be gibberish.