Yes, the 2020 dumpster fire, weather drought finally is starting to change a little with storms this weekend in southern Minnesota.
Their actually was a Tornado Watch, I think the first one of the season for Minnesota and while the storms had some decent rotation, there where no wedges, no major damage, not even much lightning on the storms near Rochester, MN that went severe through Mower county.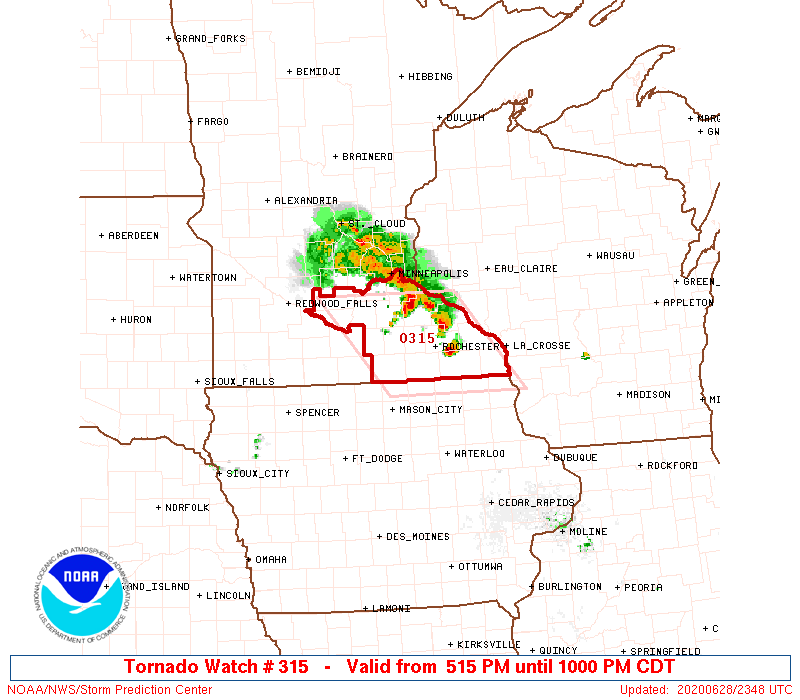 So while the storms where a decent reprieve from the dry dusty boring or as I'm calling it now "Protest and Riot Weather" for the Twin Cities and the rest of the state it has been pretty much SOCAL or Southern California like weather with no rain, low humidity and clear sky day after day after day after day…
Sorry, I'm just not use to this weather, this perfect weather, day after day. So when the chance to go chase what looked like a half decent setup lined up with my schedule, I literally dusted off the camera gear and got the Jeep ready and headed south.
I intercepted the storm near Elkton, MN and followed it through Mower County to just east of Racine, MN. Beyond that point to the east you start to get into the really bad chase area of the hills and trees and I just called it before sunset.
At the end of the chase on the way home, I stopped near Cannon Falls, MN and got a time lapse of the shelf cloud just to make this a complete 2020 chase video 🙂