9/25/2005 Back home and hope to stay here for a while. Working on finishing up the Katrina DVD.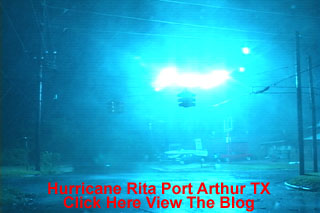 9/24/2005 Hurricane Rita, Port Arthur Texas Hurricane Rita video footage.
9/23/2005 Sorry Rory, There was a hurricane 🙁 I'm currently in Houston Texas and getting ready to head towards the North East after I get cleaned up at my hotel and take a short nap. Need Sleep before I go out and shoot more Hurricane Rita footage.
9/21/2005 I was out chasing the severe storms in the northern metro area of Minneapolis this evening for The Weather Channel. Crazy, less then 24 hours from Hurricane Rita in Key West and I'm in Minneapolis.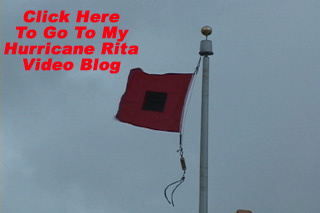 9/21/2005 Back home in Minneapolis for a day or so to get ready for Hurricane Rita in Texas. I have uploaded two large Hurricane Rita videos from yesterday in Key West. The Hurricane Rita footage is pretty crazy since there were a lot of people out in the storm in Key West. Click on the image below to go to my Hurricane Rita video blog.
9/21/2005 A.M. In Miami, out of Key West and Hurricane Rita and Heading home to Minneapolis to get cleaned up and then back off to intercept Rita's second land fall. I will post the videos from Key West as soon as I get back to Minneapolis by Noon central time. This was an interesting chase. Killed the Digital Still Cybershot with surge. I had to use my backup video camera since The Weather Channel needed my main camera since it got damaged due to the storm. I was able to hook them up so that they could do all the live footage from Key West all day while I went out and shot B-Roll footage of the storm.

9/20/2005 12:30 AM Eastern. In Key West and shooting lots of Hurricane Rita footage. Well not yet because its still a tropical storm but it was a perfect day in Key West Florida as people got ready for Tropical Storm Rita or Hurricane Rita. Lets just call it the next storm to hit the gulf for now. Click on the image below to go to the Hurricane Rita video and footage blog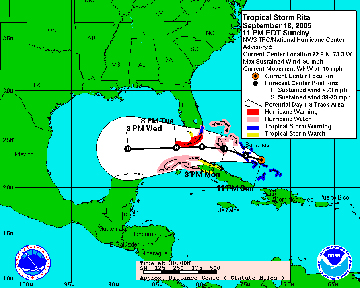 9/19/2005 EnRoute to Key West Florida for Hurricane Rita. I will be posting my Hurricane Rita video blog here soon. Tropical storm Rita is expected to become a Hurricane later tonight and hit Key West Tuesday. I will be chasing Hurricane Rita with world famous videographer Mark Rackley.


9/15/2005 Called off the Hurricane Ophelia chase, looks like something else is brewing in the tropics.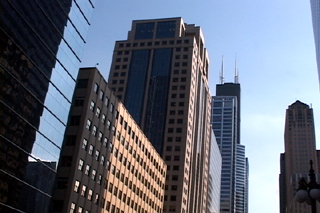 9/14/2005 Woke up in Minneapolis, had lunch in Chicago and met with clients for an upcoming Hurricane Katrina video project, and back home in Minneapolis for dinner. Today was a first for me as I got to ride the subway. Nothing special about it but Chicago is one cool town!!! Now just trying to see if I can make it to North Carolina, or if its even worth it to go.
9/13/2005, I'm still in MN but was out chasing yesterday. Ahhhh, good to be back out chasing close to home again. I was on several tornadic warned storms but it was all just heavy rain and lots of strong winds. I was heading back home when I got a call from The Weather Channel to shoot Minneapolis Bow Echo. Click on the image below to watch the video. It was fun, Tropical Storm Force Winds on Hennepin Avenue in Downtown Minneapolis.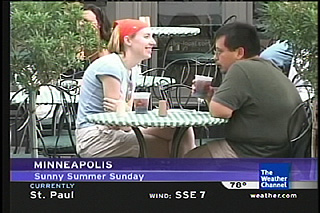 9/11/2005, Hurricane Chase on hold, Ophelia still stationary so waiting until Monday or Tuesday before I decide if it's worth intercepting. But, I was out shooting video for The Weather Channel this afternoon in Minneapolis about the heat since it was almost 90F. It felt more like July the September.

9/11/2005 Hurricane chase is on hold, out shooting Northern Lights footage in Central Minnesota right now.  Waiting to see the morning forecasts before I head out for Hurricane Ophelia.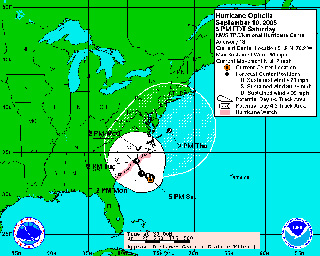 9/10/2005 En Route to Myrtle Beach SC to Intercept Hurricane Ophelia. I will start posting my Hurricane Ophelia video blog as soon as I get on the ground.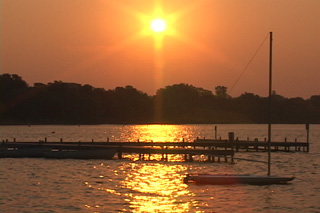 9/10/2005 AM – Out playing Weather Channel Photographer again this morning over at Calhoun and Harriet.








9/9/2005 Still trying to kick the funk, went to the Doc this week and got some wicked insane anti-biotics. 
9/8/2005 Out shooting video for The Weather Channel this morning in St. Paul. MN. Just another perfect day.
9/6/2005 Out shooting lightning video for The Weather Channel this morning in Minneapolis. It was one of the better light shows of the year. Click on the video below to watch the lightning video.
9/4/2005 Was back out shooting for TWC and KSTP this morning.
9/3/2005 Back to normal for me but I don't think I will ever be the same after living though Katrina in New Orleans. Anyway, I was just out shooting video for The Weather Channel in Minneapolis. Here is some crazy close lightning video I shot today.
9/1/2005 MAJOR Hurricane Katrina video web site update taking place The video is back on line but in a lower resolution.