11/30/2005 Today I was out covering the snow storm and shoppers at the Mall of America for TWC.
11/28/2005 In western Minnesota covering the Blizzard that is hitting the area.  Shooting lots of Blizzard video.
11/28/2005 This morning I'm working on a video project at the Minneapolis International Airport to cover holiday travel.
11/25/2005 Out shooting video this afternoon for TWC in Saint Paul, MN.
11/23/2005 This morning I was out shooting video for the weather channel in Menomonie, WI.  More slick roads from the snow footage.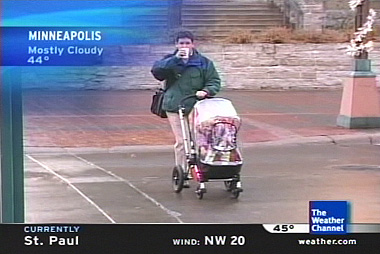 11/21/2005 Another morning video shoot for The Weather Channel today. What happened to the snow? I don't know but I'm going into a space weather withdrawal with the lack of Auroras. This fall has been pretty lame for Northern Lights.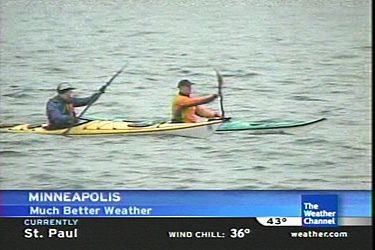 11/19/2005 Out playing Weather Channel Photographer this morning for most of the morning. This morning was a very interesting morning. I was expecting snow but it was too warm. Bummer. I shot the video this morning at Lake Calhoun in Minneapolis. It was a good video shoot, everything went smooth, until I saw something I have never seen before… What did I see? Bald Eagles making lake Calhoun there home. I rushed to get the video up for the morning show then I went back to the lake and searched for the Eagles. I found them and they were the main attractions to everyone once I pointed my camera towards them. People were jogging around and looking at what I was looking at then just stopped in awe of the huge Eagles. Click on the image below to watch the video.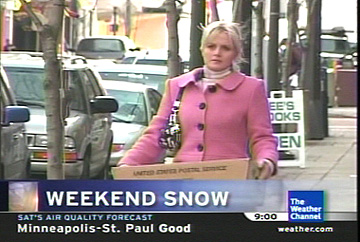 11/18/2005 This weekend is BOOKED Solid!!! My pals at the assignment desk at The Weather Channel called today, several times, and booked me up this weekend to photograph the weather for them. This afternoon it was the warmer temps that was the main story but the snow will be moving in tomorrow and Sunday and Monday. What is a major bummer is my last shoot is for Monday morning and NHC today issued forecasts for Tropical Storm GAMMA. If it can hold off until Monday Night or Tuesday, I'll be there. Now there is the ultimate storm chase, Winter Storm in the morning, Tropical Storm System in the Evening.
11/16/2005 SLEEP, its a good thing. Pretty wore out after about 800 miles in the last 4 days and shooting 5 major weather packages for The Weather Channel. Now its time to get caught up but with the cold and wind today, that may not happen until tomorrow.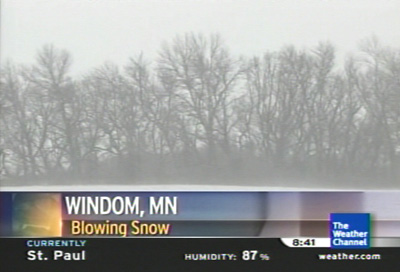 11/15/2005 SNOW!!! This morning TWC was in Minneapolis for the snow storm but the freezing line was out west. So, while they were broadcasting from downtown Minneapolis, I headed out west after stopping down to say hi. I headed out to Windom MN were the snow was falling and the winds were gusting to over 40 MPH or tropical storm force. Even though it was tropical storm force, it was freaking cold!!!
11/14/2005 Back out again shooting video this morning for The Weather Channel. It is getting cold out and this morning was a real shock to the system.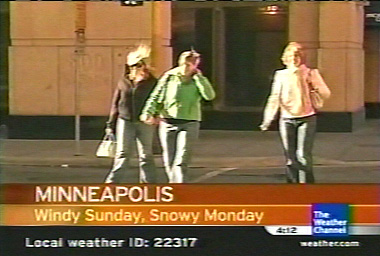 11/13/2005 Back out shooting more video for The Weather Channel this afternoon as the winds of change, or a on coming winter storm, are moving into the metro area.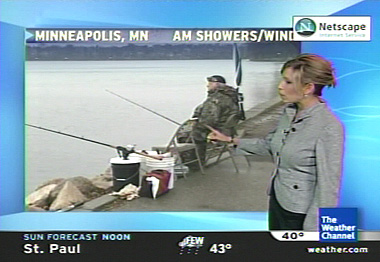 11/13/2005 Out playing Weather Channel Photographer again this morning as the cold November rain is getting ready to change over to snow. Storm Chasing last night and cold rain and maybe snow later. One thing is for sure, you won't catch me fishing at Lake Harriet in this weather. Brrrrr.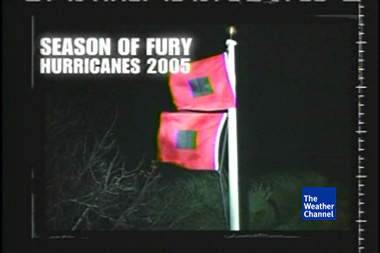 Tonight, Don't Miss Season Of Fury, Hurricanes Of 2005 Only On The Weather Channel
11/12/2005 Chased in Iowa tonight, could not get to the storms in time due to other projects for TWC. This is why I live in Minnesota and not in Oklahoma…
REST OF TONIGHT: Windy. Rain showers and isolated thunderstorms late in the evening…then rain showers and snow showers likely after midnight. Some thunderstorms may produce tornadoes…large hail and damaging winds late in the evening. New snow accumulation up to 1 inch. Lows around 35. Southwest winds 10 to 15 mph increasing to northwest 20 to 30 mph with gusts to around 50 mph after midnight. SUNDAY: Colder…windy. Mostly cloudy. A 40 percent chance of snow in the morning. Highs around 40. Northwest winds 25 to 35 mph with gusts to around 55 mph decreasing to 15 to 25 mph with gusts to around 40 mph in the afternoon.
11/12/2005 Wow, looks like I won't even have time to sleep in the next 5 days. A major storm system is moving into the Midwest. Storms later today in southern MN and Iowa but then it looks like it will be turning into severe snow with another snow system moving in later on Monday and Tuesday. Winter is coming!!!
11/12/2005 Webpage Update. I'm still working to get everything centralized again.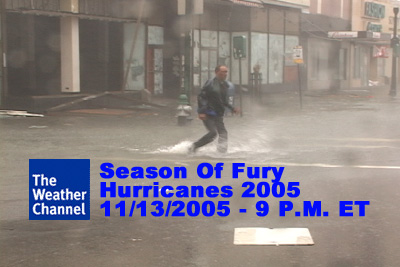 11/11/2005 Just found out that The Weather Channel is going to be showing Season Of Fury – Hurricanes 2005. If you want to see a ton of my work this year, tune into The Weather Channel on Sunday evening at11/13/2005 9PM ET.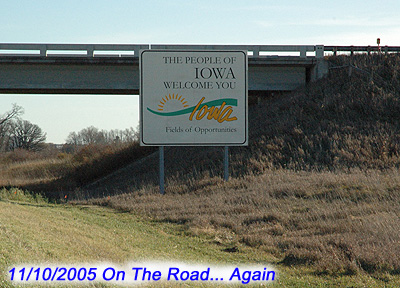 11/10/2005 On assignment in Iowa today. Gezzz, I need some new music for these road trips. I only had the one Billy Idol Greatest Hits CD with me and after hours on the road, its not so great… Oh well, I could listen to the farm reports on the radio… Um, that CD does not sound so bad now…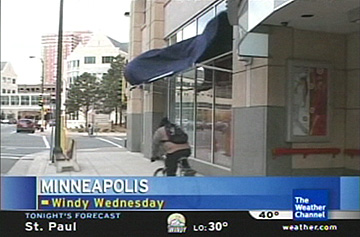 11/09/2005 Out playing Weather Channel Photographer again today in Minneapolis. It was very windy in Minneapolis today as winds in downtown were gusting to over Tropical Storm force.
11/07/2005 In Chicago today to meet with some TV Producer's about a bunch of Hurricane video shows.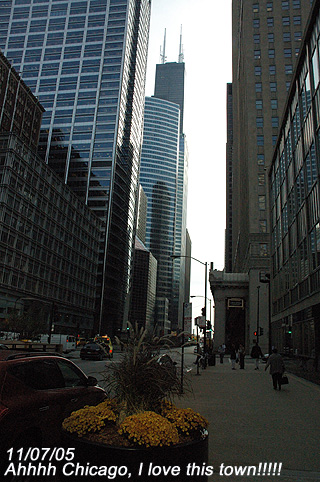 11/04/2005 Major hardware and service upgrade in process this month to finish the webpage merger and upgrade for Lightningboy.com and BNVN.com
11/02/2005 Back home in Minneapolis after helping promote the new National Geographic, Inside Hurricane Katrina special.
The 2 hour documentary is receiving great reviews from everyone and is a real great piece of work that shows why everything happened the way it did. You can also purchase my personal Hurricane Chaser Video Diary of Hurricane Katrina, Before, During and After DVD on my web store.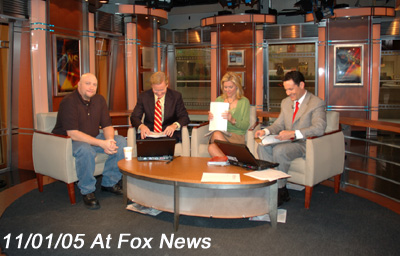 11/1/2005 In New York City for National Geographic to be on Fox News.
11/01/2005 On the set of Fox And Friends Morning Show For Hurricane Katrina Video for National Geographic Inside Hurricane Katrina Promo