Wow, what another busy day here. I heard the news about the Press Bar on fire and as soon as I dropped off Laura to daycare / pre school, I headed home to switch out vehicles with all the gear in the work truck and headed downtown to cover the fire.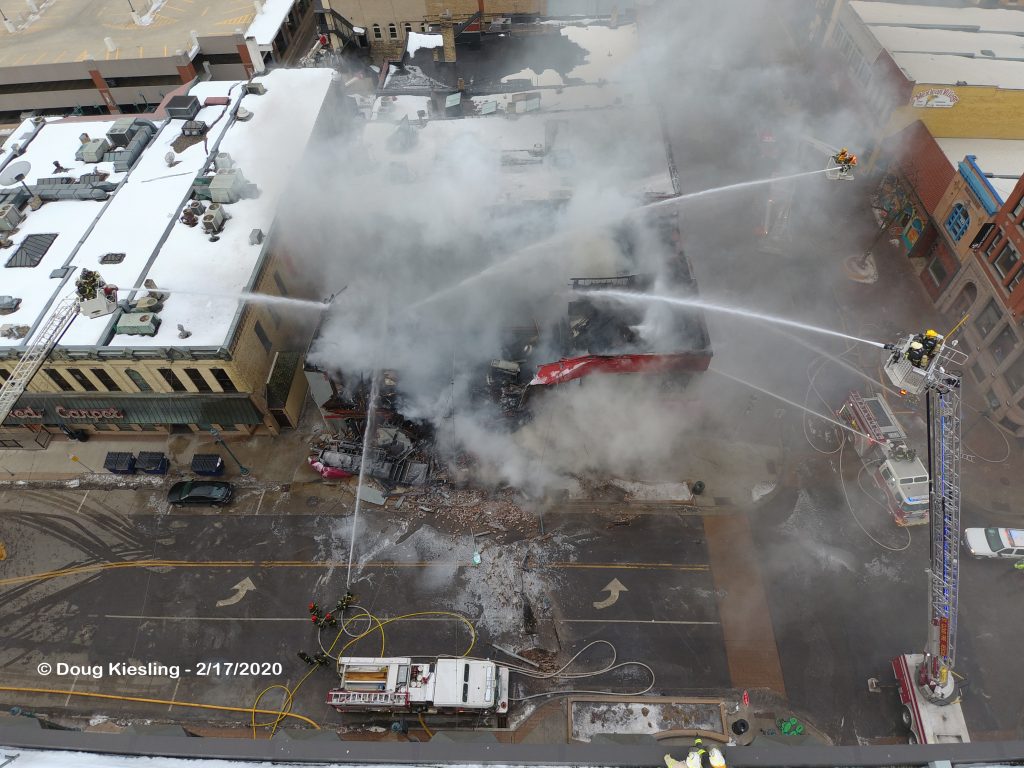 I was able to get the drone up as soon as I got on scene and used the building's in downtown Saint Cloud to over over as to not over over any people. I was able to pull off this amazing photograph that I posted above and get some great footage of the scene.
And by the time I was finished and got the footage out to the networks, round two came into the area with heavy snow and icy roads. I was able to get on scene asap to document what was happening.
Footage made it on ABC News and The Weather Channel. the next day. All in all it was a productive, chaotic and busy day, just the way I like them.